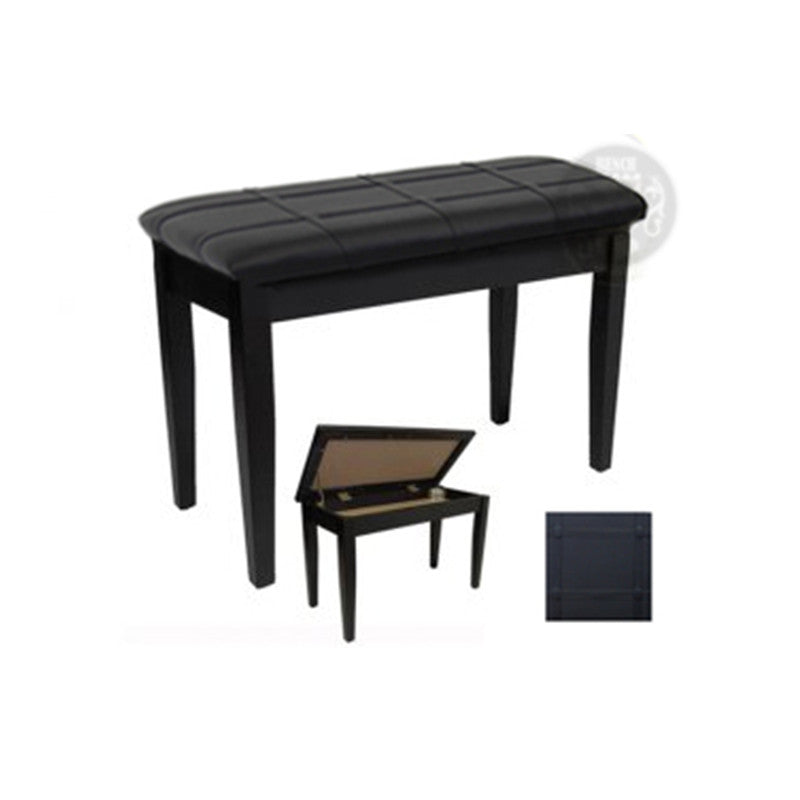 ACE 20 1C Smooth Padded, Framed Top, Fixed Height Piano Bench with Storage in Satin Ebony
$300.00
Piano Bench Model "ACE 20 1C SE". 30″ Long, 14″ Wide, with storage.
Finished in a satin ebony color. All sides and legs are solid wood (birch) imported from Europe.
Item arrives in the box and you need to assemble the legs only.
A wrench will be provided inside the box. Shipped using extra protection and guarantees items to be delivered without defects or damage.
Square tapered legs, made out of solid birch which is considered one of the strongest wood in the industry.
Specifications:
– All Solid Wood Construction
– Fully Padded Leatherette Seat with Cross Stitching
– Upright Duet Size: 30″ Long, 14″ Wide
– Satin Ebony Finish, Square Tapered Legs
– Music Books Storage
Package Contents:
– 1 x Piano Bench (Legs Assembly Required)
– 1 x Wrench