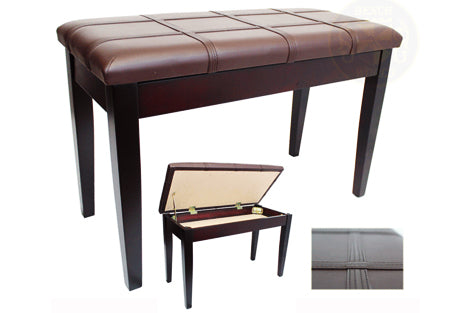 ACE 20 1C 30" PADDED LEATHERETTE TOP WITH STORAGE - Satin Mahogany
$285.00
Beautiful piano bench model "ACE 20 1C SM", made by Benchworld. 30" Long, 14" Wide, with storage (about 2" Deep).
Finished in a gorgeous satin mahogany color. All sides and legs are solid wood (birch) imported from Europe.
Item arrives in the box and you need to assemble the legs only.
A wrench will be provided inside the box