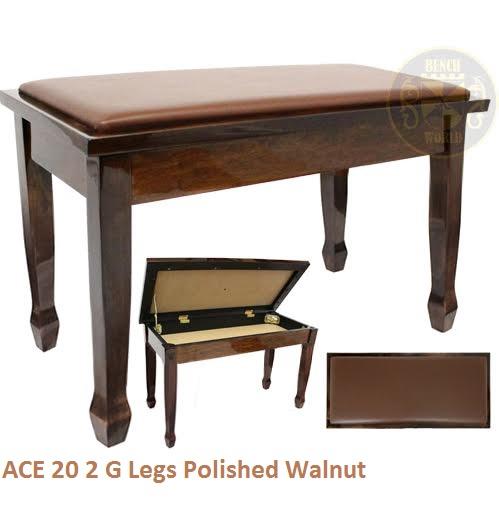 ACE 20 2G FRAME TOP 'G Legs' (Spade) Polished Walnut
$300.00
Frame Top (Yamaha style) with wood trim

Smooth padded leatherette cushion

Music Storage Compartment

Beautiful piano bench model "ACE 20 2G PW", made by Benchworld. 30" Long, 14" Wide, with storage (about 2" Deep).
Finished in a gorgeous polished walnut color. All sides and legs are solid wood (birch) imported from Europe.
Item arrives in the box and you need to assemble the legs only.
A wrench will be provided inside the box.
Dimensions:
30" L x 14" W x 19" H