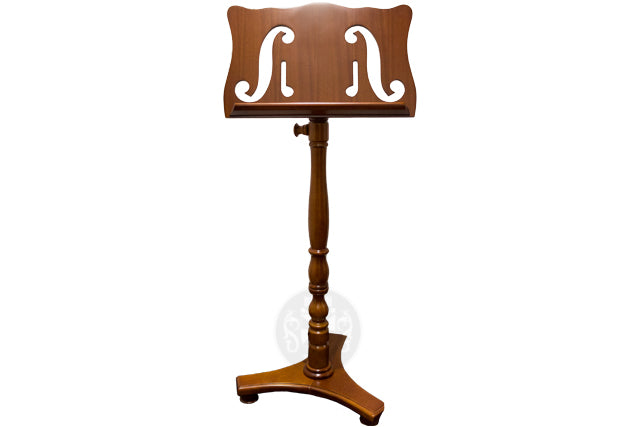 ROYAL PRO PIATTO MUSIC STAND (Satin Walnut finish)
$288.00
Royal Pro Piatto SW Wooden Music Stand "ROYAL PRO PIATTO SW", made by Benchworld. 45"-59" Adjustable Height, 20" Desk Width.Gorgeous satin walnut color.
Music stand has a carved desk with an adjustable wooden stem. This music stand has piatto style legs. Part of the stem can be removed to make it 10" lower. Ideal stand for cello and guitar players.
Hand Crafted All Wood Adjustable
From 35" Tall, Adjusts to 59"
20" Music Desk w/ 180 degree tilt
Ideal for Guitar, Violin, Cello